"CHANGE YOUR WORK CHANGE YOUR LIFE"
Sunjjoy Chaudhri Has Been an Entrepreneur Since the Age Of 23, Sunjjoy Chaudhri is a Founder of Mega Setup Mastery. From 2008 To 2013, He Developed the Company Case Study for Solo, Micro and SME Entrepreneurs, The Company Case Study Become One of the World's First Online Solution Platform. He Has Been Working in the Smart Online Funnel Since 2013 And Has Witnessed Synthetic Indices Market, Jump, and Continuous Indices Market in The Past for Almost 9 Years.
Sunjjoy Started Conducting Webinars on Company Case Study And Smart Online Funnel In 2020. Since Then, Thousands of Participants Have Benefited from His Workshops on Smart Online Funnel, Options Market in Advanced Concepts Like the Synthetic Positions That Allow Traders to Take a Position Without Laying Out the Capital to Actually Buy or Sell the Asset.
Sunjjoy Chaudhri Has Also a Mentor Program to Equip and Develop the Finer Skills of Entrepreneurs in Financial Market for Individual Participants and To Enable Them to Convert Their Past Failures into Success Stories. The Comments and Feedback of Participants Are a Testimony to Sunjjoy Chaudhri Calibre and Popularity as An Effective.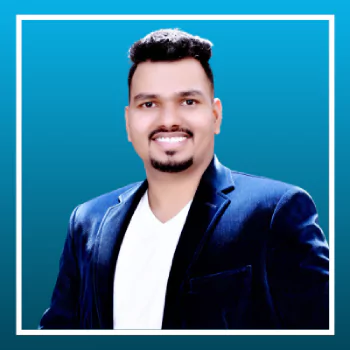 Mr. Sunjjoy Chaudhri

(Founder- Mega Setup Mastery)
A Rare Combination of An Experienced Entrepreneur and A Passionate Influencer, Sunjjoy Chaudhri Articulates Complex Concepts in The Simplest Language Possible for The Benefit of The Participants. He Has the Innate Capability to Connect the Dots and Weave Stories That Not Only Are Enlightening but Also Are Interesting and Entertaining for The Participants.
Sunjjoy Chaudhri Astute Observations and Elaboration of Fundamentals Appeal to Both Novices and Experienced Entrepreneurs. His Narration of His Own Experiences – The Many Mistakes & Subsequent Learnings, Market Ups and Downs, Behind the Curtain Synthetic Stories and Real-Life Analogies Make the Webinars Insightful.
Sunjjoy Chaudhri Personal Interest and Exceptional Training Skills Ensure That Each Session Is Full of Energy, Sparing No Moment for Boredom. His Webinars Are Full of Interactive Exercises, Knowledge Sessions, And Q&A Rounds, To Ensure That the Participants Are Engaged for The Entirety of The Session.
Sunjjoy Chaudhri Has a Vision to Empower People to Attain the Knowledge, Skill and Discipline Required to Utilize the Innumerable Opportunities in The Financial Markets to Build Wealth and Contribute for The Betterment of Society.
Sunjjoy Chaudhri Has an Excellent Setup Record. He Spent 14 Years of His Illustrious Career in The Business Development Industry, Fulfilling Various Responsibilities in the (Singapore, Hong Kong, Dubai, Vietnam, Bangkok, Malaysia, UK), And India.